Chemical etching or cutting for the production of metal parts with complex shape
Chemical cutting allows precision metal parts with complex patterns to be custom made, without stresses or burrs.
This process is often used in high technology industries.
Chemical etching of metal parts, process
Chemical cutting, also called photochemical machining or chemical grinding, is one of the most competitive technologies for producing custom, precision metal parts, from prototyping to mass production.
The chemical cutting process allows us to produce metal parts in many complex shapes, without stresses or burrs.
Chemical etching of metal parts
Chemical etching on the surface of metal parts is performed by chemical attack.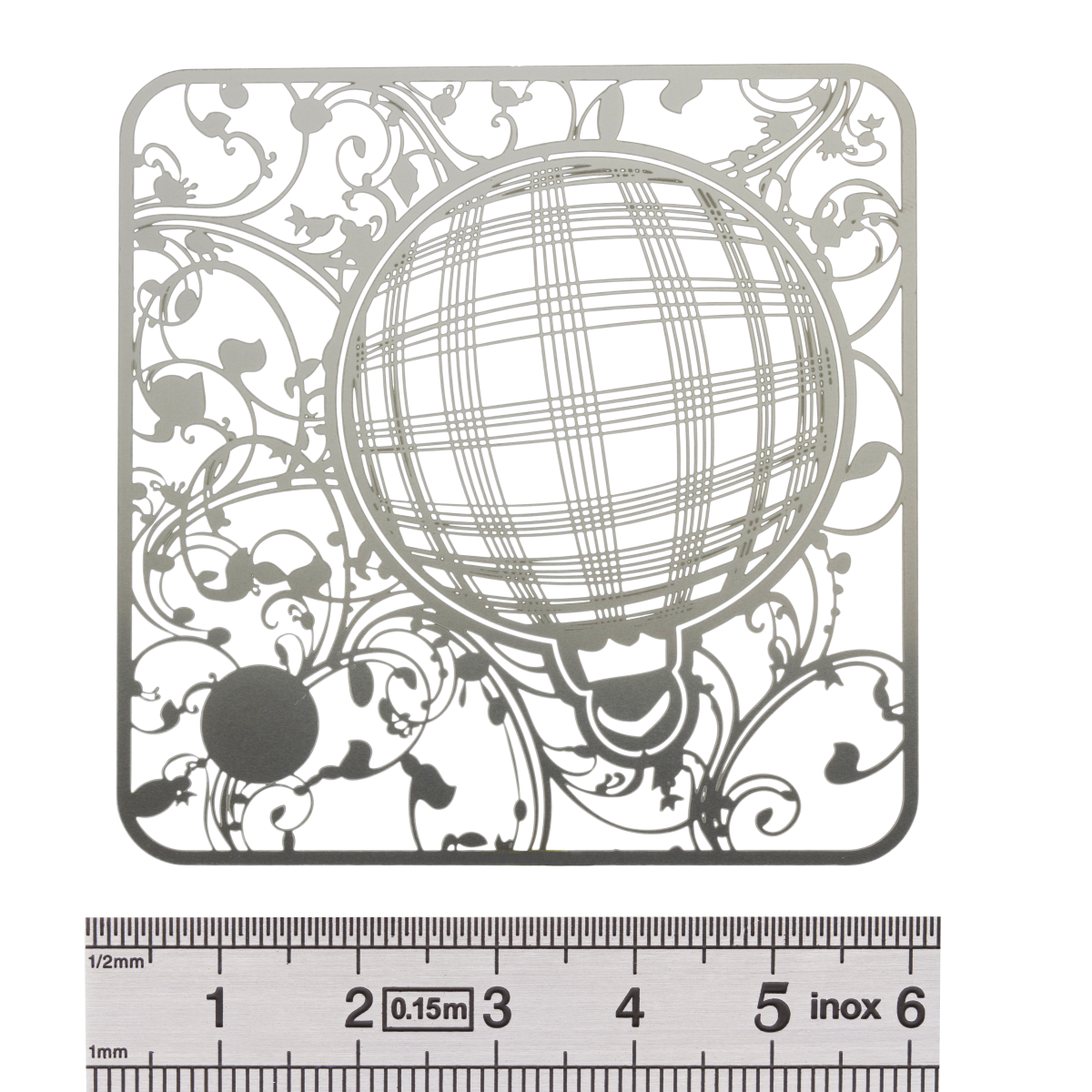 Chemical cutting and etching of metal parts, characteristics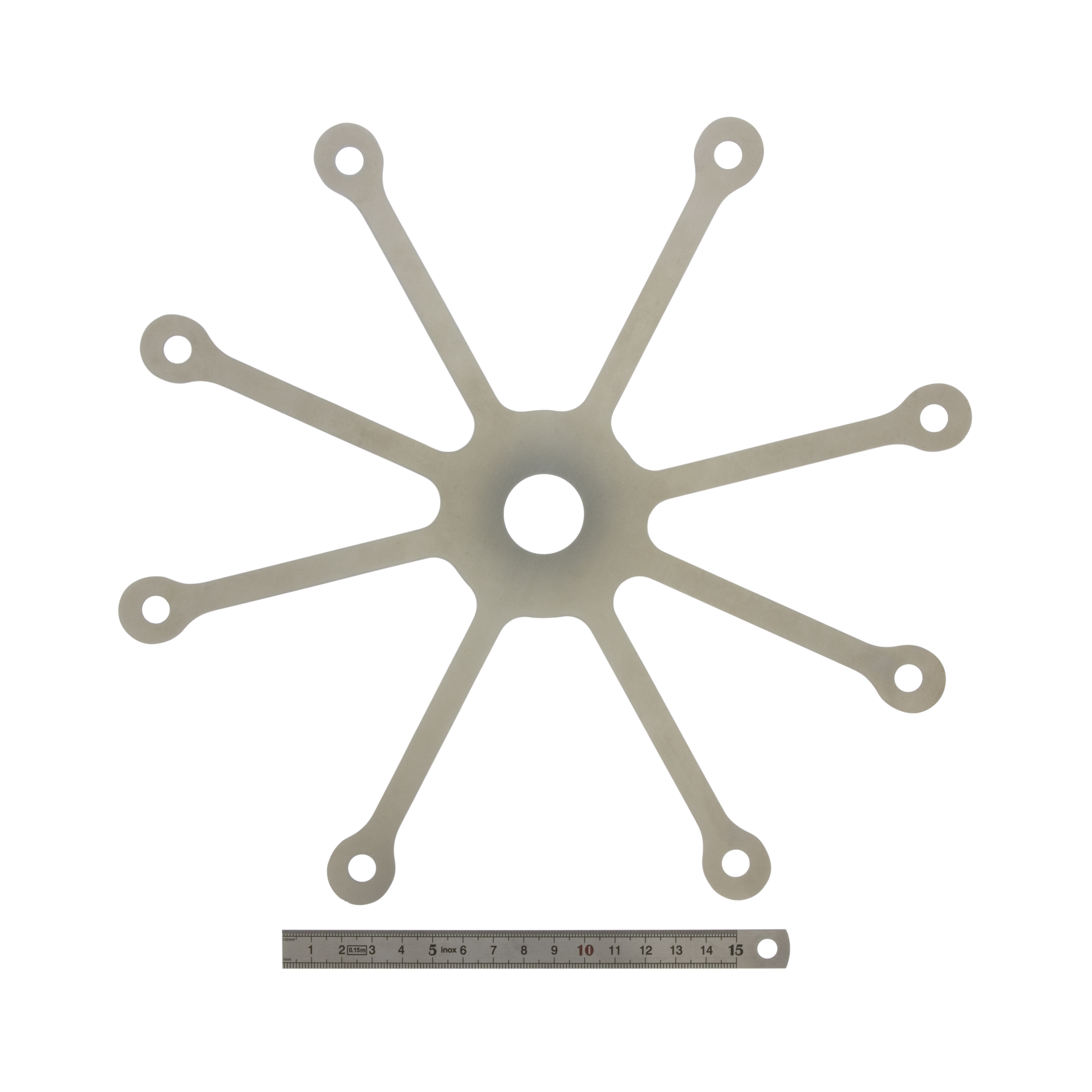 Chemical cutting is a very precise but also a very rapid and economical process. We can produce complex, high precision, multi-level and multi-function metal parts to your specifications.
Chemical cutting and etching can be performed on very thin, difficult to machine, metal parts in a wide variety of materials which can have very thin thicknesses or machining problems: brass, steel, nickel, stainless steel, aluminium, silver, copper, soft and stainless steel, bronze, kapton polyimide, etc.
Using this process, the thicknesses of your parts can go from several microns to a maximum thickness of 1.5 mm.
Chemical cutting and etching of metal parts, advantages compared with other processes
The chemical cutting of your metal parts offers many advantages over traditional machining, including:
Low tooling costs (envelope composed of two films)
Very fast prototyping
Production of complex shapes, multi-levels possible
It applies to almost all metallic materials from ~25µ to 2mm in thickness
Creates no stresses in the material
Keeps the integrity of the material (surface state, metallographic structure, etc.)
Tight tolerances (typically +/- 10% of the thickness)
Opening profiles upon request
The parts obtained can be subject to a selective surface treatment is need be, such as: optical blackening, tinning, gold plating, silver plating, nickel plating etc…